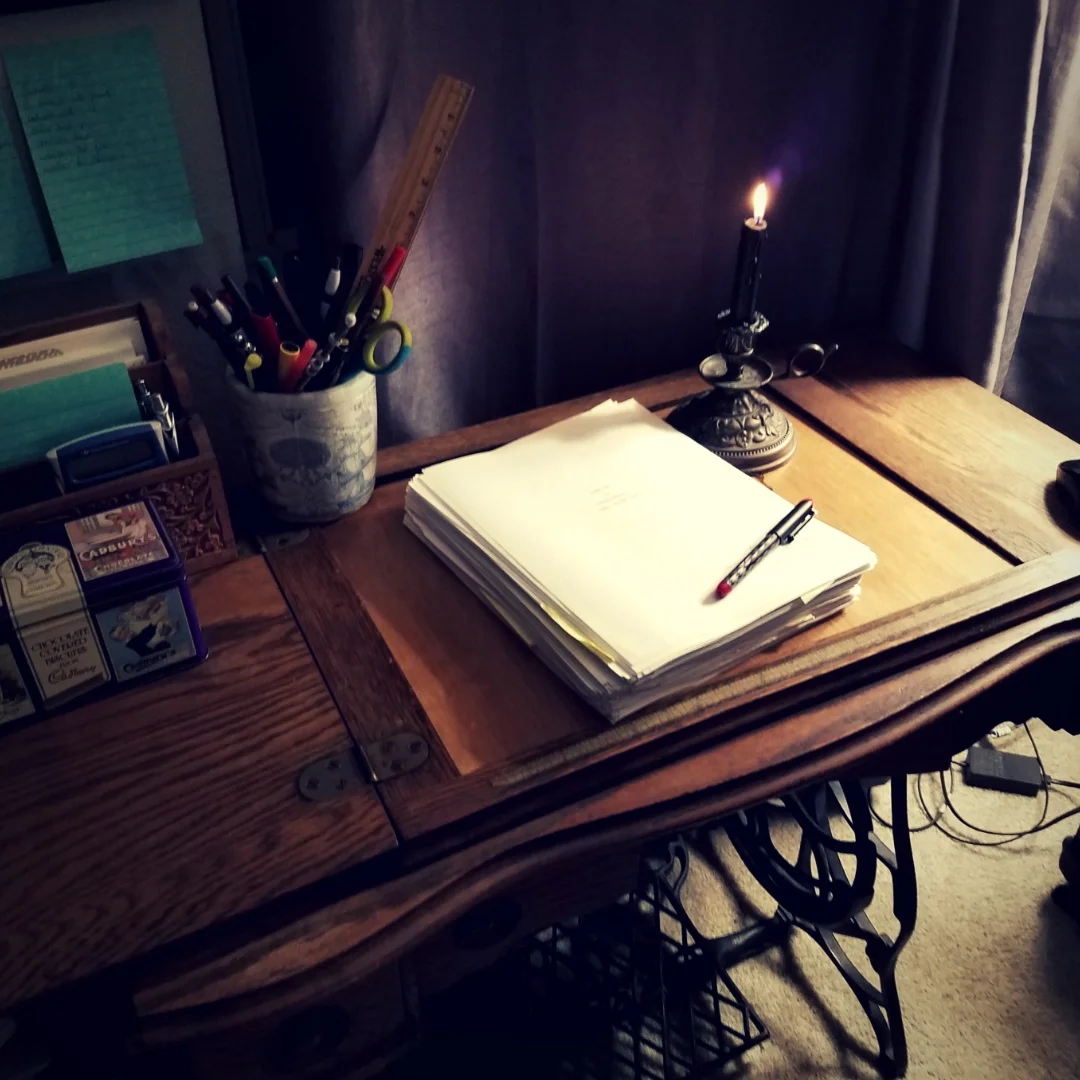 I have so far shared my journey of going from dyslexic and dismissed student to having a passion for reading and writing and earning my degree. But at that time, I had little to no aspiration that my writing would ever mean more than twenty-some views on my blog every other week. And I was fine with that.
So where we left off, I was a perfectly content wife and mother with a little house in the mountains. What follows is the result of, "And then God…"
Being near family was never a priority for me; which is why I was surprised when I missed being around people we knew and loved when our first son was born. I didn't want to be trapped on a mountain all alone while Brian came home every day dejected and exhausted from a job he didn't belong in. So, when that winter brought no snow and he was subsequently laid off from his vacation rental position, I wasn't upset or even worried. We were moving back to San Diego, and we would be among our family and friends again.
We moved in with his parents, for "only a couple of months."
Then he didn't find a job.
I was casually blogging about the difficulty of being content when you expect everything to work out and it goes in an entirely different direction.
Still living with the in-laws.
Still no jobs.
I began to lose hope and felt completely abandoned.
Still with the in-laws.
Still no jobs.
Christmas came around, and disillusioned was the ultimate understatement. I was ashamed. I felt like a burden. I didn't understand why God took us away from our comfortable, albeit lonely, existence on the mountain to let us rot in shame and dependence on others.
Another unpleasant pregnancy while raising a just-one-year-old left me useless for anything else. And I didn't even have homemaking and meal planning to give me purpose.
What does this have to do with writing? Only one thing. In years past, I had been quite desperate to write the thing God wanted me to write. The problem with that was it squashed and obliterated my creativity. Stories became sermons, which never goes over well. After writing my high-school-novel, which was an ode to teenage angst, I learned who God really was and wanted to give him EVERYTING, especially my writing. I would get a stunning idea, and immediately have to find out how it could lead others to Christ instead of letting my understanding and sense of truth come through on its own (which it now does without me even trying).
However, pregnant, sick, depressed, and exhausted, I was mad at God. I was too sick with kid no. 2 to even feel like a parent to kid no. 1. I was living in someone else's house, completely removing my homemaker identity that I had become so comfy and attached to. I couldn't figure out what we were doing wrong.
The reason I mention this season is because it meant that my creativity returned. I was not longer paralyzed with trying to make my stories into sermons because I didn't know if those sermons meant anything anymore.
It was during this time when my long-suffering husband and a college friend and I all challenged each other to come up with a unique dragon mythos. It was the first "writing" I had done in too long. The story entered my head feet-first. I wrote up a document called, "dragon thing" and a final chapter in one night, before vomiting and going to bed.
Then, finally, things started to look up. I was working through some of my faith issues, I was less sick, and we received news of another job. God had brought me through a process which ended up strengthening my faith. Which I needed, because only three weeks later, Brian was laid off yet again.
It was then that, through copious prayers and panic attacks, we realized maybe we were doing it wrong. Maybe Brian wasn't supposed to be spamming out resumes and applications. It was then that we first began to contemplate the idea that he could, and maybe should, start a board game design company (because THAT'S secure and comfortable).
After our first game convention that year, where we schlepped the whole family to Wisconsin, two-month-old and all, my eyes were opened. I saw that my husband had been called to something different, something huge, something that would lead him to be a light of truth in a very dark part of the community that most churches don't even know about let alone know how to reach.
I accepted that I would wait to be a homemaker, or anything else, until after we had "made it." I would pour everything I had into being supportive and raising my kids in someone else's house, no matter how much that hurt.
But God didn't accept that.
A year or so after Brian had been laid off, when Safe Haven Games was starting to pick up a little, we tried out a new church. We only stayed a few weeks there, but one very significant event happened in those weeks. When they asked if anyone wanted prayer after service, we decided it could be a good way of meeting people and getting connected.
We walked up to a couple and said we wanted prayer for a business he had started. They didn't know what kind of business or anything about us beyond that. But they asked for "direction" and "strategy" which we thought was a cool coincidence, considering that we were talking about games. But then they stopped, and the man turned to me and said, "God, I pray that she doesn't see herself as a 'just'." Then to me, "You are not just a wife, not just a mom or a homemaker." I started getting chills as he moved his hand in the air as though writing on an imaginary chalk board. "You are a writer. And you have words that God has put inside of you that you need to write."
Still shaken, I asked God for confirmation over the next hours, and he flooded my mind with memories. He reminded me how fidgety I got in the fourth grade when I learned that we were supposed to write a report from the perspective of a native American child. I wanted the teacher to SHUT UP so I could get to pouring the ideas that were building in my head onto the page. I remembered sitting at my dad's machine shop for hours tearing out chapters, not noticing that nearly four hours had past before he came to get me. I remembered my love of writing, the feeling of story-making that was unmatched by anything else.
That Sunday was Valentine's day, and Brian and I went on a quick mini-date to our favorite used-furniture store. I wasn't planning to buy anything. We didn't have room for anymore furniture in his parents' guest room. But then I saw an old sewing table that would make the perfect writing desk and just barely fit in our room. Maybe it wasn't a sign, but it was a pretty great desk and a perfect place to start working. And we could just barely afford it.
After a day of brain-storming, where I came up with some pretty crazy but not very good ideas, I remembered the "dragon thing." I asked God if this was it, and in response, I got flooded with more details, character traits, plot twists, and I was started to recognize a truth woven throughout the story:
Life should never be about making yourself what you want to become; rather, it ought to be a transformation into everything God intended you to be, no matter your situation or how hard you fight him.
I wrote tirelessly for months. When things got rough and I lost focus, too busy with family drama and moving (not out of the in-laws' just with them to a different house), I stopped. The well had run dry and I was kicking myself for wasting time and thinking I could ever do something as herculean as write a book worthy of publishing.
After about a month in the desert, a woman leading worship at a Bible Study interrupted the worship session. She took out her Bible and said God wanted her to read me a Psalm. She started on Psalm 42: Why are you cast down, oh my soul, and why are you disquiet within me? It was my favorite. One I had opened to as a teenager after asking God if he could see me and if he cared at all. Already in tears and filled with gratitude, I wasn't prepared when she then said, "And I have to ask you, why aren't you writing?"
So, I got started again.
I was finished with the hand-written first draft, typed second draft, and third self-edited draft by the next Valentine's day.
That Summer (2017 if you lost track), we were supposed to help my mom move, but my husband got sick. Since I wasn't much help on my own and we already had arranged for his mom to watch the kids while we drove up there, I ended up attending a panel of YA authors at my local library. That panel rekindled my drive to get published, and I started seeking counsel from everyone around me who may know anything about the process. On the same day, one friend of a friend told me I'd have the best luck at a conference, and another friend sent me a link to Realm Makers, a conference for Christian Writers of Speculative fiction (scifi, fantasy, paranormal etc.).
I ignored my utter disgust for taking even MORE money than I was already swallowing up from my in-laws each month and asked if I could go. My mother-in-law's response, "Well, you're going. We just have to figure out how."
Despite my horror at asking for money, terror of planes, and apprehension for traveling alone, I ended up in Reno in July 2017. I got to pitch to two editors and got to know dozens of amazing writers and publishing professionals. One of which was David Alderman of The Crossover Alliance (though the actual method of our meeting is fairly long and rather embarrassing, so I won't include it in this already lengthy post).
After a few long months of excitement, self doubt, revisions, rejections, more revisions, I finally got a request from David for the most up-to-date version of my manuscript, two days after I finished applying the final revision I had been putting off. That was in February, two years after I first started the book.
After that, there was an email saying contracts were on the way if I would accept them.
I was shocked, delighted, but also knew I needed to pray. Is this the right move? Will this make the book what it needs to be? Is the book ready? Armed only with a general sense of peace and with the understanding that God is always looking out for me, I signed the contracts. And now, I'm writing this from that same converted-sewing-table, hardly able to believe that I've been in contact with a cover-artist and looking things up like how to make an audiobook, and what a blog-tour is.
Incapable of keeping myself from looking back on all the things that almost kept it from happening, I have to look at all the places where God intervened. I'm humbled by his love and by his weird, big, awesome plans that are so much more than I was ready to hope for myself. I'm so thankful and really excited to get to share my first book, Darcara, with you soon.